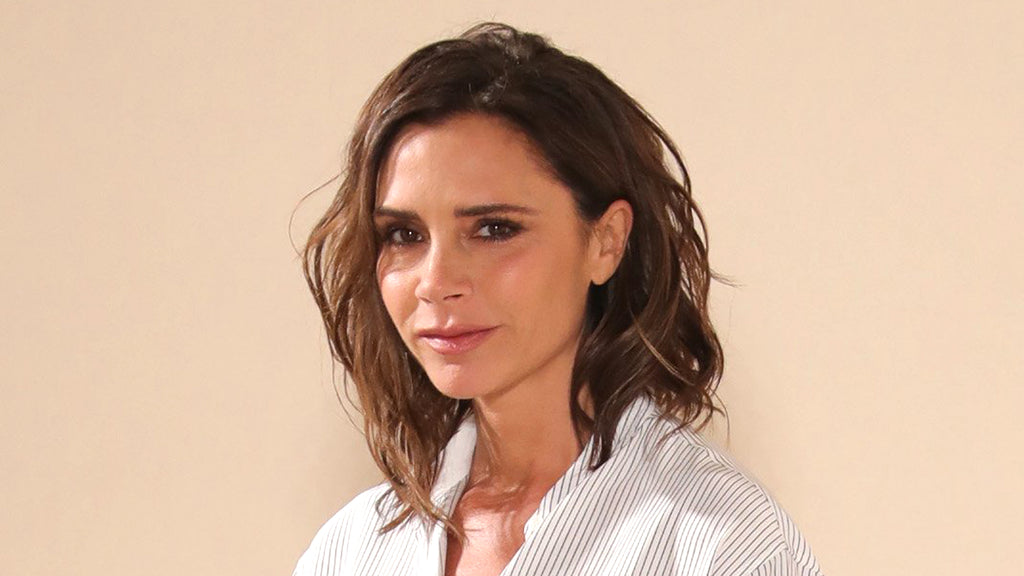 Victoria's Era
Every era has its own icon for sophistication. There are a lot of Victorias in her generation but no one else comes close to the posh style of Victoria Caroline Beckham. The businesswoman, fashion designer, model, and singer was labeled "Posh Spice" during her rise to stardom with the all-girl group called Spice Girls because she was known for her stylish monochromes. The group took the 90s by storm by being the best-selling female group with 85 million records sold worldwide and was the biggest British pop success since The Beatles. Victoria, together with her girl friends, were one of the most iconic representation of girl power. That girl power translates into everything she wears. She always walks confidently and carries herself boldly in her minimalist but chic ensembles from the 90s to the present.
Victoria showing the LBD is a style staple that never fails
After winning the hearts of millions of fans, Victoria also won the heart of famous football player, David Beckham, upon meeting at a charity football game. They got married in 1999 and it was one of the most anticipated events of the year, people from all over the fashion industry celebrated the wedding of "Posh and Becks". You'd think being a focused woman in a married life would take its toll but Victoria just kept slaying anyway. And now, four children later, she's still at the top of her game.
Left: Victoria looking cooler than her man as she rocks the tux
Right: The true definition of a fab mom, V poses with her kids.
After the Spice Girls split, Victoria thrived on being the best wife and mother to her family while simultaneously building her fashion empire and her respected reputation in the industry. She has graced the runways of the London Fashion Week and Milan Fashion Week, she has been a Dolce and Gabbana ambassador and has carried the image of Rocawear. Victoria proved that women shouldn't underestimate the power of their passion when she launched her own denim label in 2006 called dvb Style. She has also launched a fragrance line called Intimately Beckham, V-Sculpt cosmetics line, and the Victoria by Victoria Beckham fashion label which is known for its dresses, separates, and luxury handbags.
Victoria's era in all the industry she decides to enter is absolutely empowering. From a pop idol to a nurturing mother and to one of the most talked about fashion designer and entrepreneur, she has made her mark not only in the business but also in the lives of women who aspire to be just as bold and beautiful as she is. So here are some tips on how every #NOBASIC woman can channel their inner Victoria Beckham.
Cop her little black dress staple with the Black Veronique Off Shoulder Dress. This modern version of the classic LBD highlights the body's curves with its slim fit and off shoulder detail.
Victoria Beckham can make anything look high-fashion, including a pair of pajamas worn in broad daylight. Get her look with the Orientalia Satin Pajama Suit. Pair it with some pointy heels and you're good to go! You'll be perfectly comfortable as you go about your day and still look posh by nighttime.
Dare to show off some skin without having the need to bear it all. Find a mesh top or dress and wear it with class just like how Victoria did it.