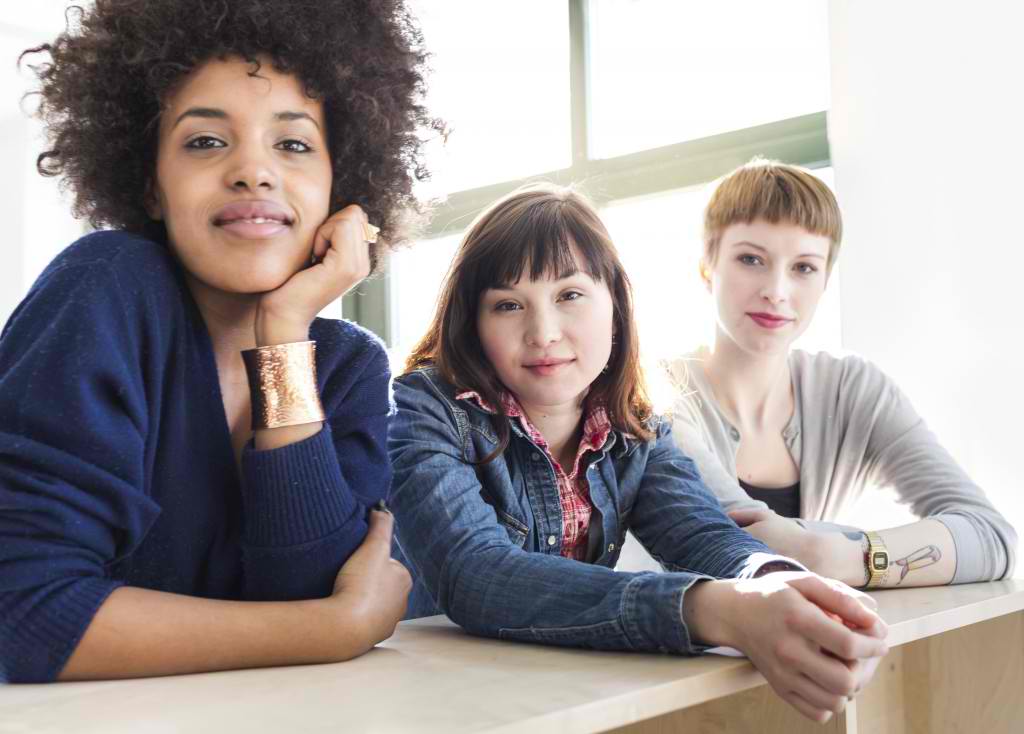 "Your greatest enemy is yourself."
We've all come across this saying at one point in our lives and it becomes particularly true when we're struggling to be confident about ourselves. Nothing stunts a person's growth more than self-doubt. The opposite which is self-confidence is the powerful attitude of trusting yourself and thrusting yourself into a future that you've been eyeing to get. It is the inner peace that comes with believing that you are capable of carrying out the tasks needed to achieve certain goals and the outer glow up that reflects that boldness.
Here are 5 tips on how every #NOBASIC woman can build their self-esteem.
Know Yourself Better
Everything starts here. If you don't understand yourself enough to know that you can, you will always end up believing that you can't. So go ahead and take a trip to the spa! Don't be afraid to start building your self-confidence by spending time alone first. Treat yourself to a fancy dinner, visit a museum, get your nails and hair done. Just pamper yourself! Because a "me time" can be a meaningful and rewarding experience of self-awareness. Spending time alone is a great way to think about what you really want in life and strategize how you plan on getting there.
Face Your Fears
One fear at a time will do! Facing your fears might be an overrated piece of advice but confidence is also having the guts to conquer the things that scare you. You'll find yourself feeling braver and more free after. But don't be so hard on yourself if you can't win over it the first time! Confidence is about having the courage to at least try.
Try Something New
Speaking of at least trying, another way of building confidence is learning new things. You might have been too complacent with what you already know that you just stopped trying to discover what else you can be good at. Find a new hobby. Challenge yourself to try something different and be open for fresh ideas. You can start small by learning calligraphy, a foreign language, baking, or learning how to play an instrument. Or it can be something that really puts you out there like taking a public speaking class or joining outreach programs. Go crazy because there's so many awesome activities to choose from! Confidence is also having the willingness to step out of your comfort zone.
Choose Your Crowd
Remember that bad company can corrupt good character. As much as we hate to burn bridges, it's okay to steer away from people who dull your life and discourage your efforts to improve yourself. People who have nothing to offer but constant comments that only bring you down are toxic relationships to keep. They not only hinder the progress of your self-esteem, they're also capable of leaving long lasting thoughts that rot away your core. Choose friends who support your personal growth and affirm your strengths. Choose people who accept your failures but give you a boost when you're trying to bounce back.
Dress Up!
Fashion choices can say a lot about a person. It is a known fact that we feel good when we look good, so reevaluate your go-to ootd formula and find out how you can innovate your wardrobe. Try to experiment until you find the ones that highlight your assets best. Most importantly, choose clothes that you can feel comfortable and confident in.
Take your style image up a notch with these #NOBASIC fashion pieces!
Go for a youthful vibe with this Pink & Blue Sweater with Mini Tent Skirt. It looks playful but classy at the same time, perfect for casual millennial moments.
The Hamptons Mid Length Summer Dress in Heather Grey and Powder Blue is a versatile piece that you can count on for almost any occasion. It's a great peg for a picnic but can also give you that sweet and lady-like look for a nice dinner date.
Go for a part rock, part quintessential schoolgirl look with the Red Rock Pleated Skirt.
IMG SRC: https://statusofwomendata.org/millennials/