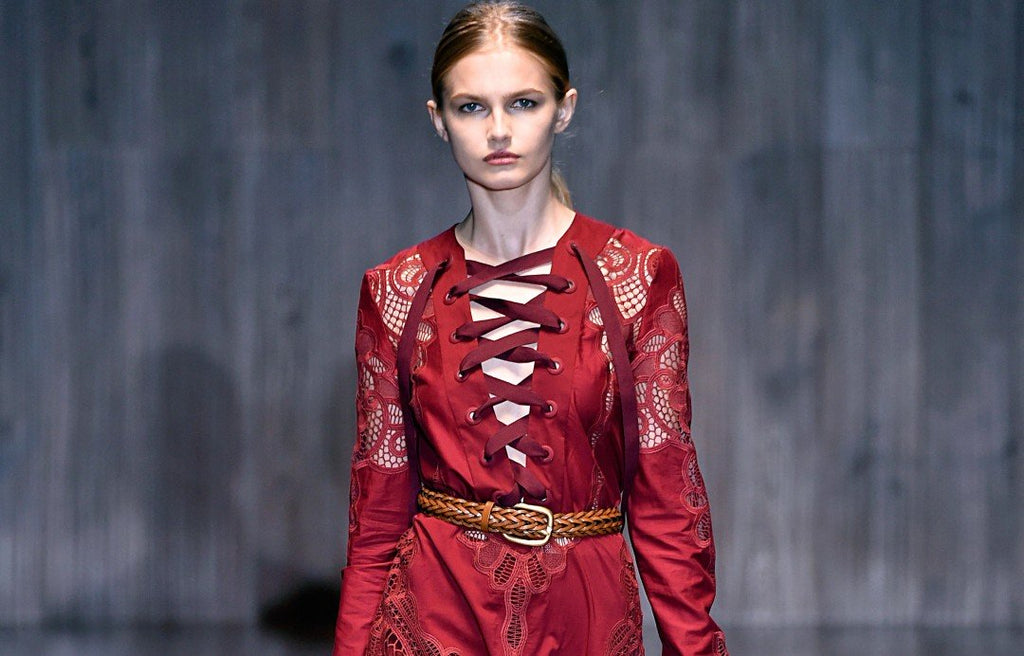 Criss-cross applesauce.
The latest feature fashion has exhumed is from medieval times. This trend? A stellar, deep-V lace up. Equal parts sultry and skin-bearing, the dramatic new tie comes with a corset feel that's ideal for female frames.
The look has managed to push past typical bounds and hit every genre on the market. Street style swept in to claim the renaissance look, and timeless brands like Ralph Lauren and Calvin Klein raced quickly after. And while other brands continue to lean in and out of the '70s comeback, the look is in high demand, and continues to turn heads in cities and rural districts alike.
What gives the lace up look that edge? There's something so alluring about the tie, the intricacy of the string, the way feminine grace always finds a way to seal things up with more suave than a zipper (although we love zippers).
So, go females! We've given new life to old looks (and, like our tech generation does best, made them better).
\