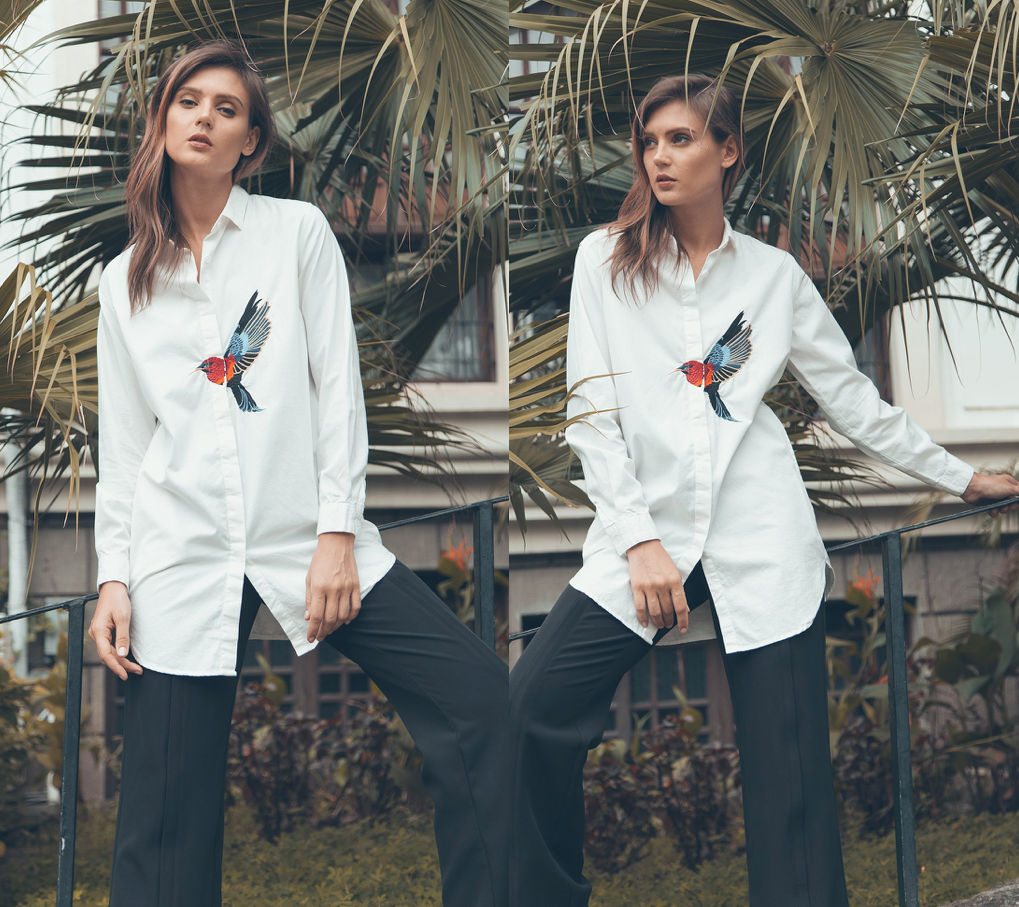 If there is one trait most women would want to be associated with (more than being beautiful or smart), it is being timeless. Timeless as defined is being not affected by passage of time or changes in fashion.

While a good number of ladies are a little scared to wear white pieces, especially all-white ensembles because white does not have the same slimming effect black does. Some even avoid wearing whites altogether and just associate that glorious color to their wedding day. However, any sensible woman knows that just like black, white articles of clothing are still one of the essential building blocks of a good wardrobe.
In color psychology, white symbolizes purity and this is why traditional bridal gowns are white to embody the bride's purity and innocence. If that is everyone's strong belief, then women should be more encouraged to wear white clothes in normal days, on casual or formal gatherings. What most women forget is white is classic. While other colors fade away, white will withstand the test of time. It is one of fashion's top neutrals to have in your closet because it easily goes with every color, not to mention with every type of skin tone as well. White, black, brown, white compliments them all. We can say that white is the friendliest of the neutrals because it is easy to accessorize. It is like a blank canvass for unlimited and bold fashion statements, let us say a bright neon pink handbag, big chandelier earrings, dramatic pendant necklace, and even fun, quirky, artistic applique like the bird in this Embroidery Simple Shirt.
Donning white is not really that difficult. On the contrary, you can look effortlessly fresh in it. It is important to keep an eye on texture and layers if you want to rock an all-white ensemble. Sure, white is so simple that it can easily come across as boring. So choose pieces with flattering texture details like this intricate Long Sleeve Crochet Dress. Its crocheted texture keeps it interesting, sexy yet modest, and can turn you into the darling of any crowd.

A piece from our new collection.
As a neutral, white pieces of clothing can be great foundations of your everyday ensemble, like this Solid White Bodysuit. More and more women are discovering the versatility and advantages of bodysuits. You can simply wear it with skirt or jeans and layer it with a jacket of your choice and you are all set. Plus, bodysuits stay tucked all day. It will not shift and bunch around the waists like t-shirts, giving you clear lines around your waist. See, you can wear white without looking big around that area.

Low-cut Simple Tank Top perfect for any day out.
White pants are not that tricky to wear too. They can work for you as long as you keep it simple. Structured and crisp-tailored cuts like the Zoey Zipper White Pants will make you fresh and formidable at the same time.

White bottom with an edge.

Let us not forget that white is the perfect balance of all the colors in the spectrum, so in a way, when you wear white you are actually wearing all the colors the human eye can possibly perceive. And because most people avoid it, those who are brave enough to don it truly are standouts.