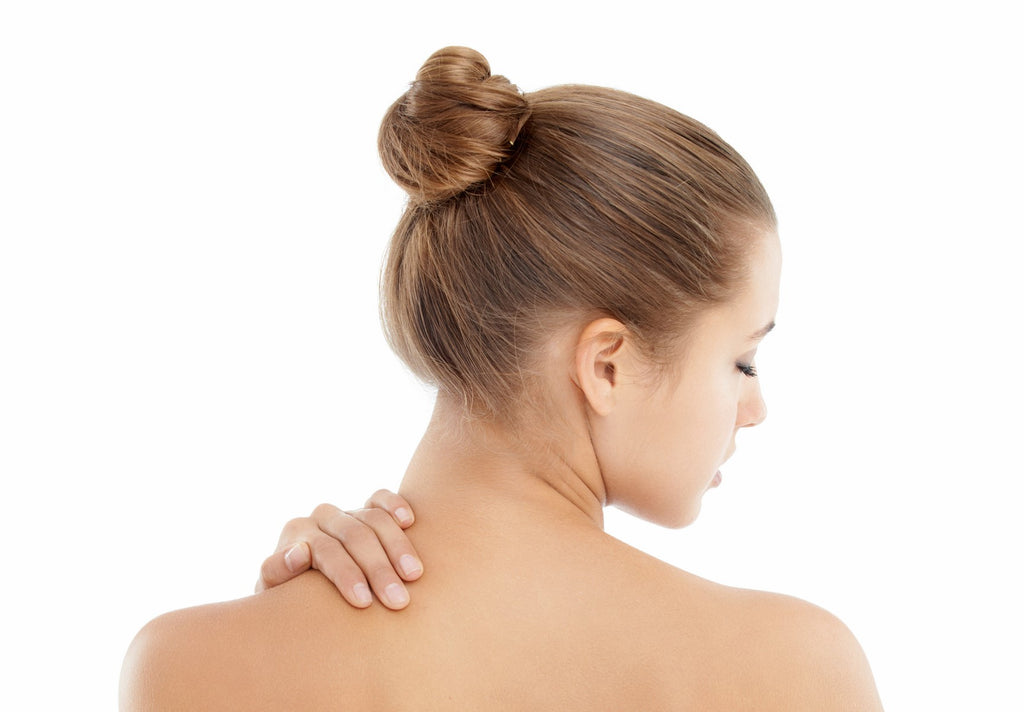 To say that the more skin you bare the sexier you look is overrated, not to mention a slightly antiquated way of thinking. Over the years, the word 'sexy' has been equated to new ideas - some say 'funny' or  'smart' or 'curvy' is the new sexy. Either way, the one idea we stand by is that you can be sexy without showing off skin. Here are five lovely ways to do that.
Keeping it simple and classy.
When people say less is more, believe it. The classic ensemble of jeans and shirt can make you feel sexy without making you look like you are trying too hard. Pairing this
Star Skinny Jeans
with what you are in the mood for like a plain white V-Neck, kickass jacket, and ankle boots can effortlessly make you chic and edgy. Or, you can layer it with a cardigan and pair it with your favorite sneakers for a more laid-back look. The secret to looking good in jeans is knowing which cut and wash fit your body type and which tops will compliment it. Skinny jeans can easily accentuate the curves of your hips, butts, and calves. So imagine wearing it with stiletto heels and you will instantly achieve that sexy feel you have always desired.

Make jeans sexy, wear it how you want it.

Make their minds wander, leave something to the imagination. One fashion item that can effortlessly bring out the sexiness in any woman is lace. Lace or sheer dresses can give off that sexy tease without actually showing off skin. If you are not (yet) into all-lace dresses then something with lace trims like this Green Printed Halter Chiffon Dress may just start your love for lace. Lace can easily be equated with sophistication which is why it has been closely associated with weddings and formal evenings but then designers started to combine it with fun fabrics like cotton and even denim and experimented with different cuts and silhouettes, making it a versatile fashion element. Just remember to always wear appropriate undergarments.
Lace is always sexy.
Compliment your clothes with your face.
What you put on should match up with what you wear on your face. Makeups can definitely do wonders for your face since it can hide flaws and enhance facial features. The important thing to remember is to know the appropriate makeup to wear for every occasion. Know different daytime and nighttime makeup techniques to compliment your ensemble. But a new trend is catching on these days --- the bare-face look! Many women are embracing the natural makeup look and why not!? Having the guts to face the world with nothing on your face but your bare skin is the sexiest thing ever. So while it is not a crime to splurge on makeup products, be sure to also have skin care essentials like moisturizers, cleansers, exfoliators and masks. Having amazing skin is the easiest way to look extra fabulous and sexy


Be bold to use statement designs
. Ruffles, like lace is a feminine fashion element. But what sets ruffles apart is it can look sexy and cute at the same time. Many women are scared of ruffles because it create more volume around the body. The secret is to look for proportioned and strategically-placed ruffles. For example, off-shoulder ruffled tops will draw the eye away from your tummy and towards your face. Ruffles are big statement design elements which is why it is usually balanced with simplicity in other places. Like how the ruffled hem of this
Navy Striped Ruffle Dress
 is balanced with a simple sweetheart neckline, streamlined shoulder straps, and simple silhouette. Too covered? Its low-cut back shows modest amount of skin.
The light blue tone brings out that tan you got.
Never pretend, be comfortable in your own skin.
No other tip to feeling sexy can top this one. Women are more likely to be critical of themselves compared to men. With all the beauty standards media and pop culture proliferate these days, it is not surprising how some women can be hard on themselves sometimes. To be sexy is to embrace and celebrate who you are! Accept what you have and make it work for you. Identify your assets and flaunt them. Know your flaws and use what fashion has to offer to improve them. And please, stop comparing yourself with others. Every woman is unique and a woman who knows exactly who she is, what she wants and actually goes for her dreams is one hell of a sexy goddess!