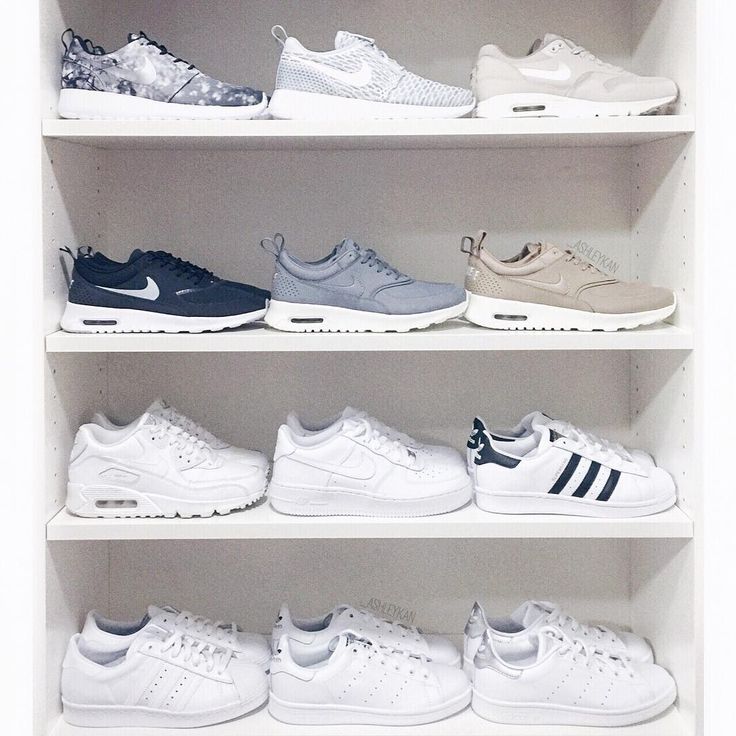 For almost over four years now, it is with no doubt that the all-white sneakers reigned supreme. All people from top runway models to your favorite celebrity to fashion a-listers to basically at least one person you know has been sporting this look.
Let's start of with Adidas most coveted white sneakers – it first appeared as the Halliett after the famous player Robert Halliet. Then later on it was launched in 1963 and it takes its name from former number one tennis player, Stan Smith. In 2012, it was pulled of the shelves because it was not selling well. In 2014, it was reintroduced through consistent aggressive social media campaign that featured known personalities. It hailed the Vogue cover of Gisele Bündchen then appeared in red carpet and runway shows like that of Alexander Wang's Spring/Summer 2015. Various collaborative works for creative designs also took place from White Mountaineering to RAF Simons to Pharrell.

Go for a tennis player inspired look with this black and white a-sharp mini skirt!
Adidas Stan Smith, around $75
Looking all star with Chuck Taylor All-Starts, or also referred to as "chucks" or "converse," is also one of the most famous white sneakers of all time. It was first developed and produced in the early 20th century. This pair was marketed under the name "non-skids," it is composed of a rubber sole and canvas upper body. It was in 1923 when American basketball player Charles "Chuck" Taylor joined a team sponsored by Converse Company. He held basketball clinics for high school and sold the All Star Shoes. From athletic sportswear, it is worn casually by both male and female. To a certain point, it has evolved into a choice of shoe by artists and musicians.
Stay sport and sexy with this low-back bodysuit, wear it with your good ol' chucks and choice of bottom.
All White Chucks, around $60
Onto a more street-style choice of footwear is the Vans Authentic. The brand was founded by brothers Paul and Jim Van Doren together with two other business partners. Originally it was called Van Doren Rubber Company, on the day Vans #44 Deck shoe was born, the Vans Authentic came with it. The design was inspired by skateboarding lifestyle. It is different from the Vans Era, it had a more casual footwear design.
Casually wear your black slit pants and go for a rugged look.
Vans Authentic, around $50
First thing that comes to mind when luxe athleisure is mentioned is the embroidered White Gucci sneakers. Alessadro Michele proved himself well with his gender-ending runway collections then two years ago this pair was launched, the go-to street-style of fashion-conscious influencers and celebrities. After some time, it was recreated to resonate a flashier style by adding in sequins, glitters, and much more ornate details.
Casually wear your black slit pants and go for a rugged look.
Ace Sneaker, around $1,000
Indeed, it can be said that the white sneakers is not going anywhere. It has become a staple to any person's closet.
IMAGE SOURCE: pinterest