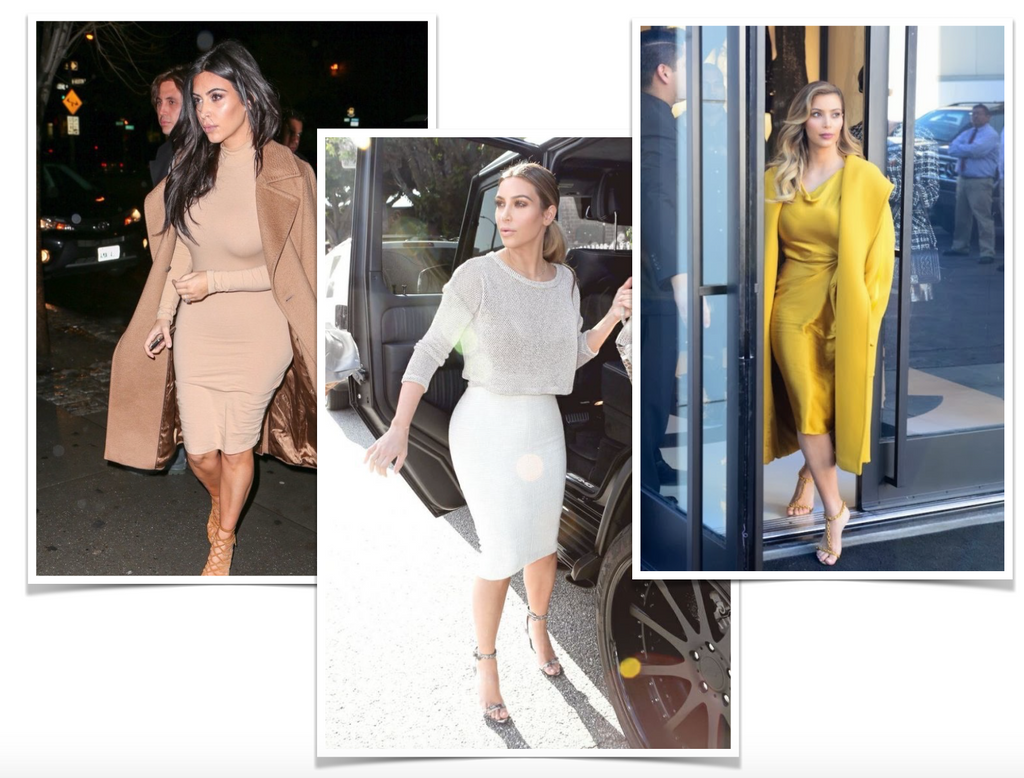 Let us break down the term monochromatic – mono means single and chromatic means color. A monochromatic outfit consists of pieces of clothing or accessories of one color. Although, this does not mean literally that one wears a solid black from head to toe, it can be a variety of shades within one family of shade.
Dancing in a zoot suit. 
Looking back, it is quite evident that across sectors in black American fashion, there is a trend of monochromatic ensembles. From the zoot suits, an African-American slang for one-colored long coat with padded shoulders and high-waist and wide-legged pants, that started out as the go-to outfit for minority working-class men then later on became the choice of outfit for the likes of Dizzy Gillespie and Louis Armstrong to becoming a garment that had a strong political meaning. Similar examples of monochrome fashion in black American myriad of history are how black church choirs often dress and jazz musicians who popularize one-colored suit.
 Comfort and style for this Jamaican singer-songwriter.
On to the recent years, we have seen a couple of musicians wearing tracksuits, a terno of trousers and jacket. Probably the best example for this would be Bob Marley, aside from re-appropriating M-65 jacket, he made wearing sneakers and tracksuits stylish. It was in 1967 when Adidas took the first steps into apparel production with tracksuit, from being the warm-up get-up of athletes to becoming US fascination for hip-hop culture. Sometime in 2017, a good number designers started creating pieces for athleisure fashion, the likes of Alexander Wang and Y3. Then suddenly, everyone was wearing the tracksuit, from the likes of supermodel Gigi Hadid and Kendall Jenner and singers like Selena Gomez.

Strutting the streets in modern tracksuits.
One of the biggest fashion influences for monochromatic fashion is Kim Kardashian-West. Her outfits ranges from all white to all blacks to all nude, showcasing her to-die-for figure. Kim has managed to make a statement with the kind of wardrobe she has but also with how her make up and hair would go with it.

If you want to put a monochromatic look for yourself but would not want to spend, the way to do it is to rummage your closet, look for clothes that match each other's color and just creatively put them together.
Sleek in gray! Pair loose wool ensemble with sexy ankle strap heels, metallic cross body bag, and gray chunky hoop earrings.
Tempting in white! White regular polo tucked in white accentuated with ribbon skirt, textured leather envelope clutch, white mules, and big white with gold earrings.
 While the thought of wearing the same color do not appeal to everyone, it can not be denied that monochromatic look creates a classic look while still looking bold and extra chic at the same time. Most would prefer to go for subtle or neutral colors, while others would go all in and try putting together loud colors like all rust orange or all mustard yellow. All in all, it is really a matter of mixing and matching textures and exuding that ounce of confidence in you!