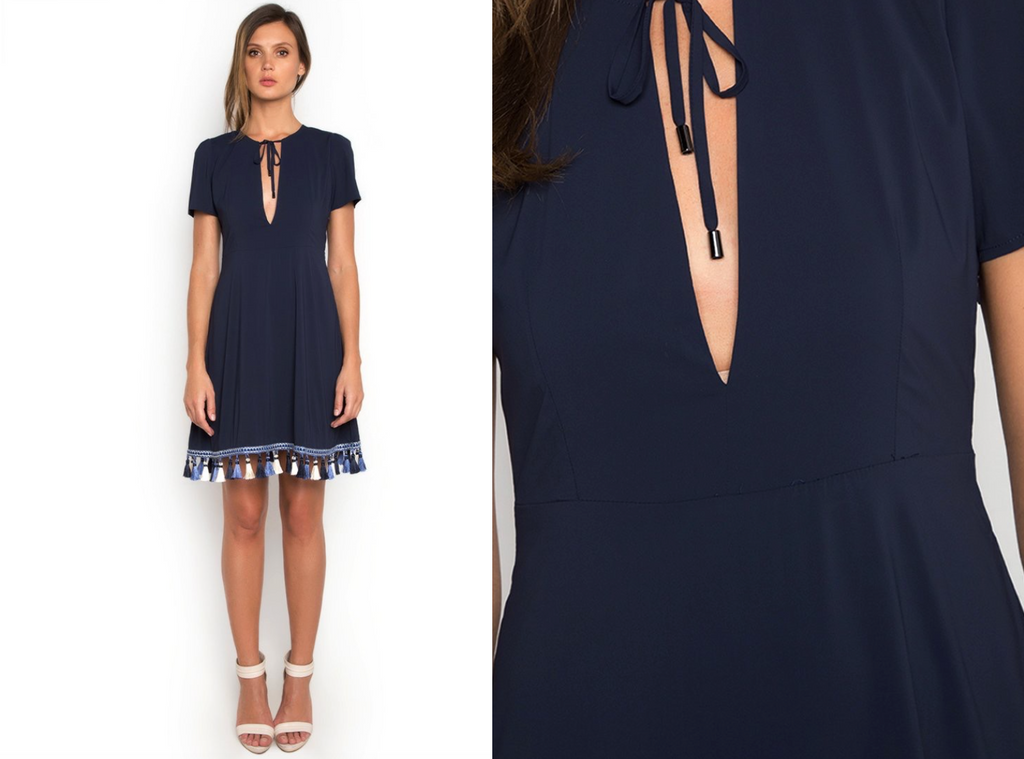 Choosing your everyday clothes is not rocket science but picking your outfit for a music festival can be quite challenging. You would have to consider quite a number of factors. First on the list would be finding that perfect harmony for your pieces from head-to-toe that would not only make you look extra fab for all the photos and Instagram stories but also would last you for hours. Here are few NOBASIC pointers on how to dress to impress for this event.
BE STYLISH BUT BE YOURSELF. Just because it works for your favorite celebrity does not mean it would also work for you. Choose pieces that reflect your personal style taken to the next level. You are not attending a costume party and it is quite too early for Halloween. A good number of people opt for a bohemian feel: you can opt for flowy dresses like this Casual Dress with blue and white tassel hem or pair this Color Block Wrap skirt with a nice top.

Pair this with white sneaks. 
DITCH THE FLIMSY FOOTWEAR. Take note that you will be there for hours, most likely you would be standing, walking around, or even jumping a little to the main band's single. Go for a pair that you can wear the whole day and at the same time, would protect your beautiful feet. Ankle boots would look kickass but you can also wear a sturdy pair of flats, or your trusty old sneaks.
MAKE A STATEMENT BUT DO NOT OVERDO IT. Yes, it would be awesome if you get stopped by the photo coverage team to snap a photo of you with your #OOTD but you better make sure that you are being listed under the column of the best dressed ones and not vice versa. Curate what you will wear and make sure you make the right choices. If you are wearing a humongous pair of earrings, let go of that layers of necklace. If you are wearing a nice head piece, easy on the accessories. While colors would be nice, just do not overboard and wear random prints altogether, you do not want to look lunatic.


This backpack would just go with almost all outfit.
PROTECT YOUR SKIN. One thing that most festival-goers forget is wearing sunblock. The key is to apply every few hours. You can also bring facial tissues to ensure that your make-up lasts longer or if you want your skin hydrated, bring a natural face mist. Keep these all secured in this Black Zipper Backpack or Mini Shoulder bag that you can also wear as cross body.  

A spacious bag that can hold all the items you have with you for the festival.
COMFORT IS KEY. At the end of the day, the goal is to feel exhausted because you sung your lungs out and not because you had fashion booboos. Imagine if you choose a pair of shoes that would make your toes hurt or tops that are way too revealing that it took so much of your time worrying if some of your parts are exposed too much. Always go for pieces that are both chic and comfy.