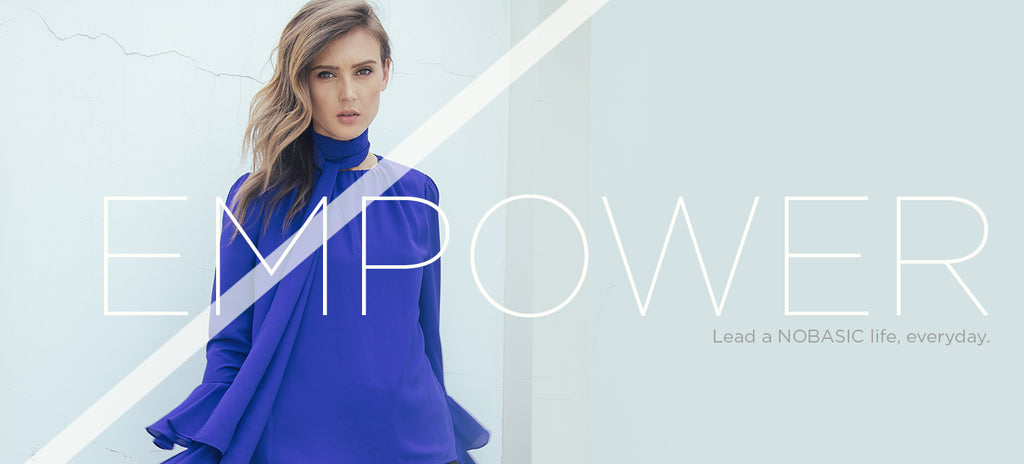 Mindfulness is the buzzword when defining modern lifestyles. In the world of dining, critics and tastemakers encourage us to patronize establishments that work with local producers. Today, mindful, sustainable diets are now just as substantial as a Michelin star rating in the food business. And while a tasty meal will definitely bring satisfaction to one's palette, farm-to-table dishes have become the preferred flavor of the sophisticated set. The same goes for beauty. Not too long ago, the only label that mattered on our beloved products were "hypoallergenic" or "comodogenic." More than the care these products give our skin, purchases are also determined by the sustainable processes employ. Does your moisturizer support local producers of raw materials like oils and other essences? Are small farms benefiting from this business? What safety regulations were set in place to produce your anti ageing serum?
If there were one industry, however, that has brilliantly adapted and innovated in this movement, it would definitely be fashion. From the time eco friendly apparel first made it to the pages of publications, the business has progressed leaps in bounds. It has introduced a wide variety of innovations within the parameters of all things ecologically sound to create an entire niche and culture that now defines all things essentially hip.
Advocates for responsible, more eco-friendly design. (IMG SRC: 

http://

fashionista.com/)
Case in point. When early adaptors of the fashion world decided to be more conscious about carbon footprint, consumers were suddenly more inclined to spend on pieces that effect positive change on the planet versus logos. Suddenly, pages of fashion bibles like Vogue, Harpers Bazaar and Elle were filled with chic retail options that celebrate sound processes in supply chains. Terms like 'organic cotton" or "recycled fabric" had become just as prized as 'chiffon silk" or "charmeuse."
A return to grassroots also became the new direction as companies defined and set in place fair trade practices. They have even set up mini enterprises for small production units in various areas of the world to help support minorities. The idea, it seemed, was to use fashion as a means to effect positive change. And it has inspired industry game changers like NOBASIC to commit to the planet and use fashion as a means to inspire at a deeper level.
Just recently, the retail brand also joined the Business Social Compliance Initiative (BCSI). It is neither a governing nor accreditation body but rather, a code of conduct established and shared among its participants. Launched in 2009 by the Foreign Trade Association, it brings together enterprises or businesses that are "committed to the principles set out in this document and to meeting, within their sphere of influence, their responsibility to respect human rights." This set of guidelines encourages the development of social responsibility across all industries to include fashion, with focus on nurturing relationships between companies and their workers.
Shopping with second thoughts. (IMG SRC: http://blog.glamcorner.com.au/)
Not too long ago, stories about under aged, under paid and under employed workers plagued the fashion industry. Images of children and women working in less-than-ideal conditions got us thinking twice about that pair of jeans or new sweater. The disturbing reality back then had consumers wondering if the safety of workers was worth their vanity.
Through the BSCI Code of Conduct, companies like NOBASIC are now able to refine their supply chains that establish safe work conditions for producers or workers. More than that, they are guided by values that help them to fully and effectively integrate all the ideals of sustainably throughout every step of the supply chain. As it is a collective, cooperation among signatories create a sense of unity, cooperation and empowerment.
NOBASIC tries to do better for a better world.
When NOBASIC first launched with the intention to effect change in women and the world, the fashion label meant to do more than dress individuals to make them feel good. It also sought to go deeper into the concept of social consciousness, transcending the mere creation of quality vetements—although quality remains part of its core values. Despite the label being an online enterprise, NOBASIC is one of the pioneers for advocating the use of quality materials as an answer to the issue of fast-fashion. That is a rarity considering most online labels profit from the quick turnover of fashion fashions. As it continues to evolve and find ways to effect change, patrons of the brand are assured that NOBASIC will and always remain at the forefront of sustainable fashion.