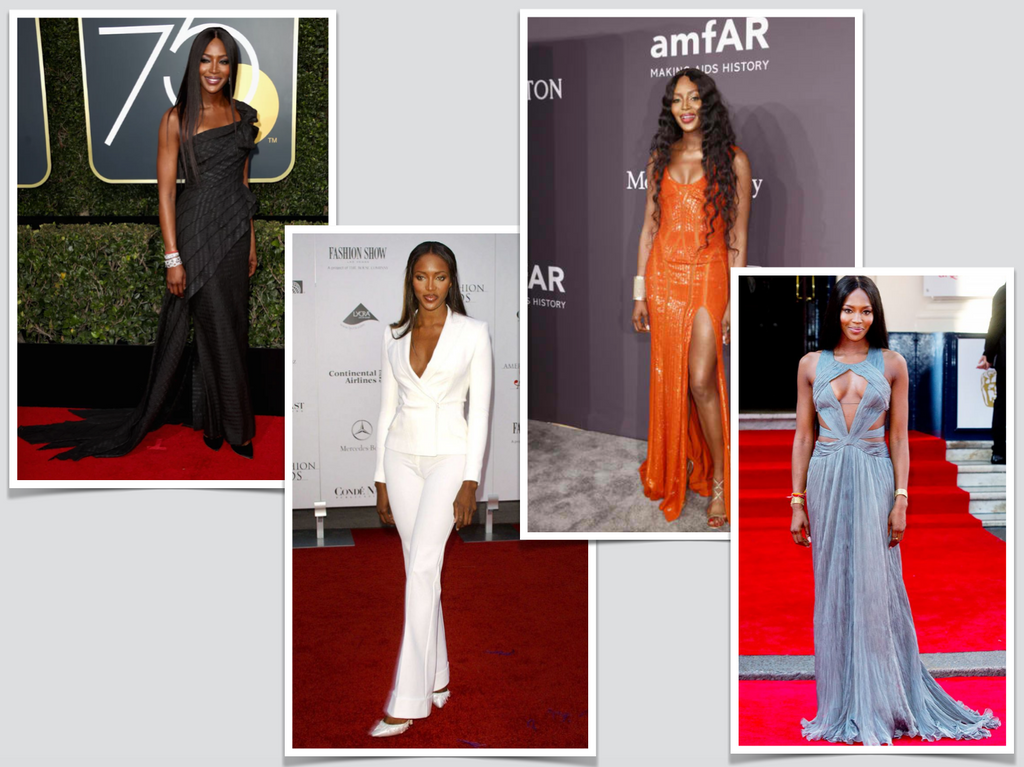 The modeling industry is a difficult industry to break through and once you are in, making your mark is a totally new level of challenge. But one woman managed to conquer the modeling world with her distinct grace and unparalleled 'je ne sais quoi', none other than, Naomi Campbell. Campbell started her career at age fifteen and has been unstoppable since then. With more than thirty years of experience under her belt, Campbell has walked runways for more than a dozen designers, from Marc Jacobs to Ralph Lauren, from Marchesa to Valentino and graced advertisements for global brands, such Burberry, H&M, Victoria Secret, including cosmetic brands, Avon and Revlon.
But just like any other success stories, Campbell's too, encountered setbacks primarily due to discrimination. Campbell had to work twice as hard to prove that she is as good, if not better, as her fair-skinned contemporaries in representing brands and selling clothes. Campbell heavily campaigned, and still does, against racial discrimination in her beloved industry and her firm stance earned her the support of other models, including Christy Turlington and Linda Evangelista and even designers like Yves St. Laurent. Her perseverance allowed her to break barriers as she became the first black model to appear on the cover of several major magazines. Finally, Campbell made her mark as the only black model to be included in the original supermodel lineup called, 'The Big Six' along side Turlington, Evangelista, Crawford, Schiffer and Moss. 
Over the years, Campbell has proven her star power, her staying power as she continues to be one of the most recognizable and in-demand models up to this day. From runways to magazines, from music videos to reality programs, Campbell's influence has even reached charitable causes. She organizes fund-raising fashion shows to help calamity-stricken countries and fight poverty in many nations.
Campbell is unapologetic for who she is --- a supermodel. She has embraced the title and worked hard to maintain her impact in fashion even today. Her sense of style is still impeccable and her taste, as always, is still high that whenever she appears in public she looks like a walking, breathing, living editorial piece. Many aspire to be her but there is only one Naomi Campbell. The best most of us can do is duplicate her style, re-create her high-fashion ensembles with ready-to-wear designs.


As a supermodel, her gams are one of her best assets and if you have legs to flaunt, flaunt it like Campbell in this deep plum velvet mini dress. Metallic finish complemented by gold button details nod to the razzle and dazzle of a golden decade. An easy silhouette that falls effortlessly makes it ideal for all body types.
Look elegant and pristine in a detailed white lace bodycon dress. This white lace overlay dress clings to the body to create the illusion of being adorned in immaculate blooms. A stunning piece that is a wardrobe essential that you can wear all throughout the year. When worn with nude pumps or stilettos, this ensemble can emphasize a slender figure.
Exude confidence in this little black dress -- geometric silhouette via halter neckline, criss-cross open back and cutouts at the waist, emphasize a slender figure and celebrate an effortless style.