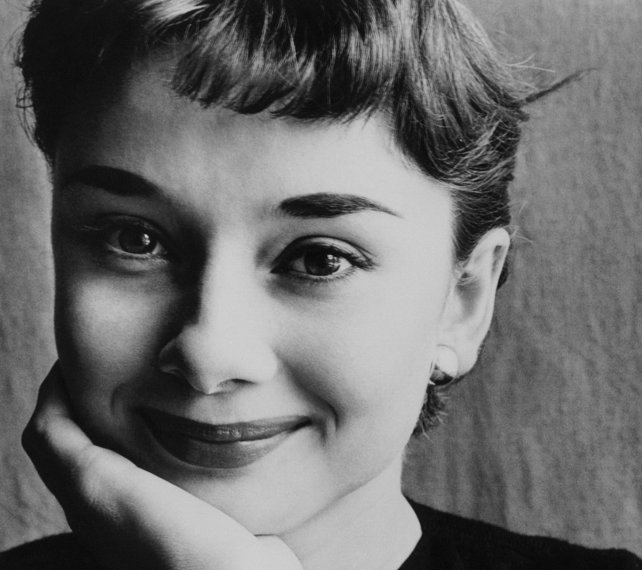 Fashion is a paradox. It is ever changing, designers striving to create new and exciting design ideas while at the same time hoping that their outputs will qualify as timeless pieces. We are often advised to build our wardrobe using timeless pieces, but what makes a piece of clothing deserving of such bestowment? Naturally, we often regard designs that have transcended decades as timeless since they have sustained their popularity and relevance throughout time. Timelessness in fashion can be achieved in different ways. It may be through ground-breaking silhouettes like the wrap dress, or enduring fabrics like denim, and even the lingering emotional impact a dress has to its wearer like the empowering pantsuit. So, we can say that a design must withstand the test of time and its emotional appeal must remain true across generations for it to be called timeless. 
Audrey Hepburn is one of history's timeless beauties. Her iconic 'little black dress' is probably the top-of-mind item when we think of timeless pieces. It might as well be the ultimate fashion staple because of its versatility. You can wear it in almost every ocaasion - dinner parties, gallery openings, date nights and even to weddings! Its simplicity is what makes it timeless since it can easily adapt to changing trends. Necklines may dip and rise, skirts may flare or taper at the bottom and fabrics may range from velvet to lace but it is undeniable that the little black dress still has the same emotional appeal to women then and now
A slightly sexier version of your LBD: Black Nina Lace Dress.
There's a Bond girl in each one us and we all wish we can be like Halle Berry. She may be over fifty but her beauty endures. She is fearless in her fashion choices and has the unique ability to flaunt skin and emain sophisticated. Her boldness and strength to celebrate a woman's body make her timeless and empowering. Rocking see-through gowns and two-piece bikinis may not be realistic for most women but bodysuits can be solid foundations of an everyday ensemble. It may not as daring but it sure can make you feel sexy inside and that is a good start in bringing out the Bond girl in you!
Your ultimate go-to for warm days, this CJ Parker Bodysuit in black is just gorg! 
Julia Robert's mega-watt smile melted us all and her beauty continues to shine through. Being hailed as Most Beautiful Woman by a famous magazine at 49 is a testament to how timeless her beauty is. Hers is a beauty to aspire for - a portrait of a successful marriage and happy motherhood. She is the epitome of a Hollywood pretty woman, one who doesn't disappoint on the red carpet and yet can still look effortlessly chic on any normal day. Feel pretty and comfortable like Julia with a classic shirt that you can easily dressup for a business meeting and dressdown for a family brunch.
White love all the time, get this Great White Shirt!
Timeless beauty defies age. As a matter of fact it is something that gets better with age, and for this generation of celebrities one name is almost synonymous to it - Meryl Streep. She is the personification of elegance, a proof that aging gracefully is possible and achievable. She dresses smart, knowing what works for her body and age, making her picture-perfect all the time. Like Meryl, you can ease your way into sophistication with pieces with timeless silhouettes, lenghts, cuts and fabrics which you can rely on for formal occasions.
 Pure and timeless in this Chase White Lace Dress!